"Direct sun can generate the same heat as a single bar radiator over each square metre of a surface, but effective shading can block up to 90% of this heat"
ROMA's roller shutters, external venetian blinds and Textilscreens provide outstanding protection against heat whilst still transmitting enough daylight to provide a cool, natural atmosphere, with clear, crisp views from the inside out.
Once installed, you can expect next to no additional expenses, since ROMA textile screens are extremely weather-proof, and practically maintenance-free.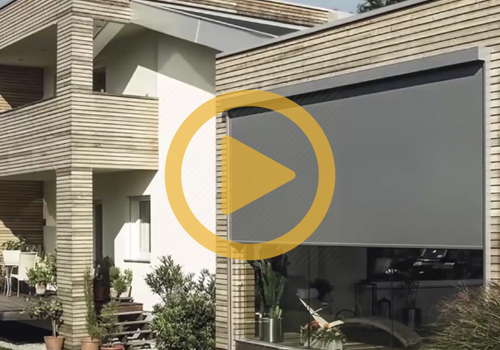 Be In Control
ROMA blinds respond to the push of a button. With no mechanical controls required, you can enjoy effortless and stylish operation from wall-mounted switches and remote controls. Roma blinds are easy to program in single units or in groups of blinds. You can even program an entire building to be operated from a single, central location. Roma blinds can also be programmed to a timer function, or even a sun/wind sensor system that will automatically lower blinds during periods of high sunlight, and raise blinds should the wind become too strong.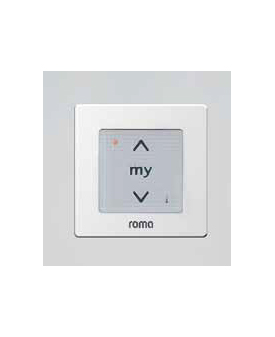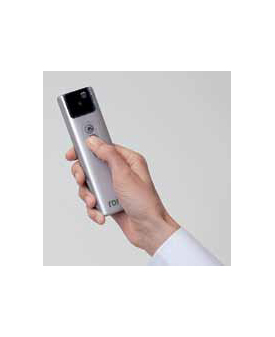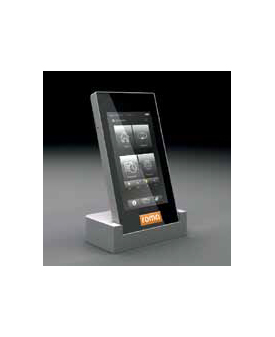 Express Yourself
ROMA blinds can be designed to reflect up to 70% of the sun's rays. With a wide range of colours, patterns, materials and textures available, you can choose to completely blackout your living space, or control the precise amount of sunlight you allow to shine through and brighten your home.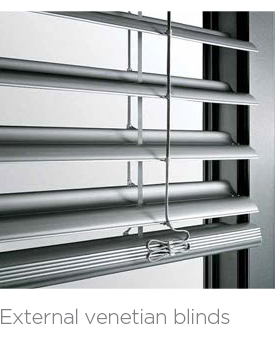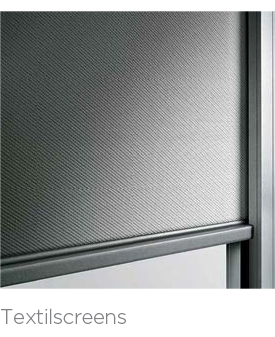 zipSCREEN.2
ROMA's textile screens are convincing not only thanks to their outstanding sun shading properties . Their functionality is unique: They provide protection against heat and glare while still allowing in enough daylight for a natural atmosphere, also ensuring good vision from the inside to the outside. ROMA textile screens are weather-proof and practically maintenance-free. When it comes to creating an atmosphere, they also offer a world of new possibilities:
Depending on their colour, the translucent fabrics reflect the greatest part of the thermal radiation outside the window without sacrificing the outside view. You can thus ideally regulate the room temperature and still enjoy the spectacular views.
ROMA textile screens filter out 98% of the UV radiation and protect living rooms and spaces with their weather-proof and durable fabrics, while still allowing natural light to enter the room.
Roller Shutters
The ROMA roller shutter is capable of far more than just going up and down: ROMA roller shutters are intelligent, and if desired fully automatic systems for:
• Sun protection
• Noise protection
• Privacy protection
• To prevent break-ins
• To prevent loss of heat
• Protection from insects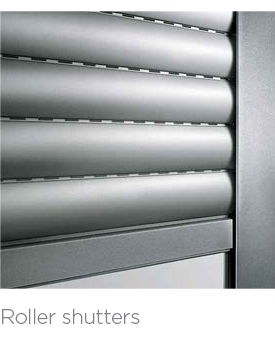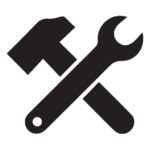 Experienced ROMA external shading blind Installers in the Canberra Region Include:

AAA Custom Joinery
Richard Muenstermann
0418 484 710
Note: LAROS Technologies accepts no responsibility for installation or installation pricing by these installers, we simply acknowledge a previous work history with these installers.
zip.SCREEN2 Guide Rail PDFs
zip.SCREEN2 Guide Rail DWGs