LUNOS Humidity Controlled Extraction Fans
"Condensation would not occur if humid, moist air could be removed and replaced by drier air. This can be achieved, usually very simply, by better ventilation of the home."
The LUNOS Silvento Humidity Control Extraction Fan is also suitable for installation in moist subfloor areas for underfloor ventilation. The unit will automatically sense when the humidity levels increase and ramp up airflow automatically. The Silvento merely sips on 6W of power (much less than an LED downlight) when operating so you won't notice an impact on your bills.
LUNOS Silvento Extraction Fan
The LUNOS Silvento extraction fan is the next-gen ventilation & moisture management solution. Ideal for bathrooms, laundries and other areas that require improved moisture control or ventilation.
Whisper quiet operation from 20-35dB
Maximum energy efficiency operating at 5-11 Watts
Automatic regulation of humidity and temperature (FK model only)
Stylish Design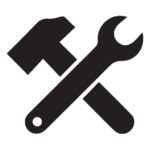 LAROS Technologies is the proud supplier of LUNOS in Australia.
Whilst we are unable to install the units for you we are more than happy to assist your preferred electrical or air conditioning contractor. If they are not familiar with the LUNOS product family, please invite them to visit or to contact LAROS to learn more.
Ask your preferred electrical or air conditioning contractor for an installation quote today.
The LUNOS Story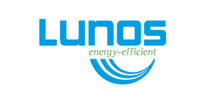 LUNOS is a long-established Berlin company and has been known worldwide as a manufacturer of innovative and energy efficient ventilation systems for more than 56 years. LUNOS engineers are constantly working to develop new devices for efficient use in apartments and buildings. This is how LUNOS has managed to establish itself not only as the market leader for energy-efficient ventilation units, but also as a reliable partner whose clients can always be sure of the quality and durability of its products.
The core competencies of LUNOS lie in the field of controlled home ventilation with and without heat recovery and the development and manufacture of energy-efficient fans and outer wall air vents. Furthermore, LUNOS develops all associated components and many other products such as exhaust fans and façade ventilation systems with hidden vents. LUNOS also provides services such as technical advice and the creation of ventilation concepts.