Why Choose LAROS Technologies?



WE ARE PASSIONATE ABOUT BETTER BUILDINGS
As an established construction supplier we have a proven record of accomplishment in Australia and New Zealand. All projects are treated with the utmost professionalism and all materials are of the highest quality. Technical knowledge, high-performance products and customer support are the key quality values of LAROS Technologies.



WE ARE AN ETHICAL SUPPLIER
Integrity above all else. LAROS Technologies fosters ethical behaviour in all aspects of advice, sales, design, and supply. This is shared within our supply chain from suppliers, to contractors, and end users alike.



WE BELIEVE IN CONTINUOUS IMPROVEMENT
We believe in continuous improvement of our processes, products, and employees. All LAROS staff are progressively trained and encouraged to do further studies. Products are continuously reviewed based on performance and feedback, and efforts are made to streamline our processes. This means higher quality, better service, and ultimately, a better living experience.
Who We Are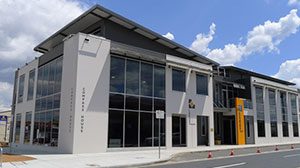 LAROS Technologies consults, designs and supplies to the low-energy or high-performance building industry.
We specialise in dynamic and superior building technology, which is designed to German Passive House standards, and vastly outperforms standard Australian building codes, methods and materials.
LAROS Technologies collaborates with home owners, architects, engineers, suppliers and builders on residential, commercial and institutional projects to achieve superior sustainable buildings. LAROS is an international supplier for the full suite of building technologies required to achieve Passive House performance.